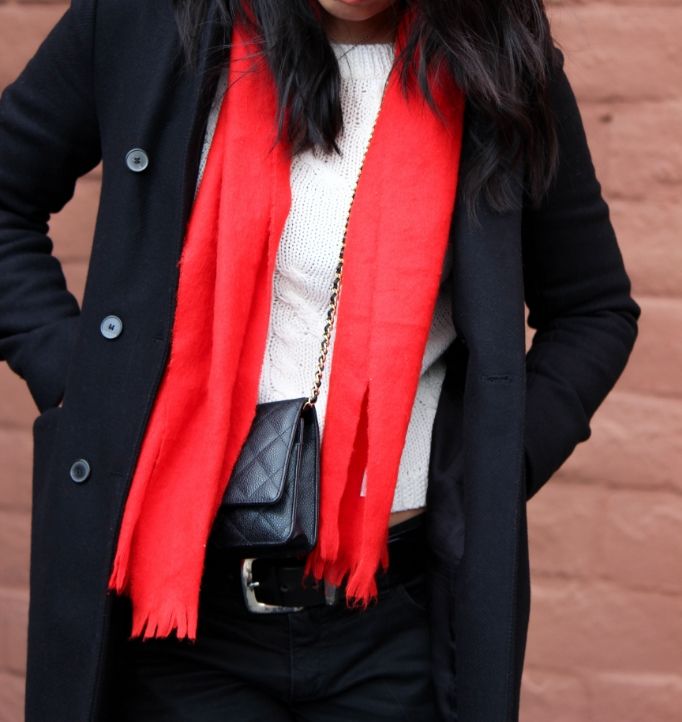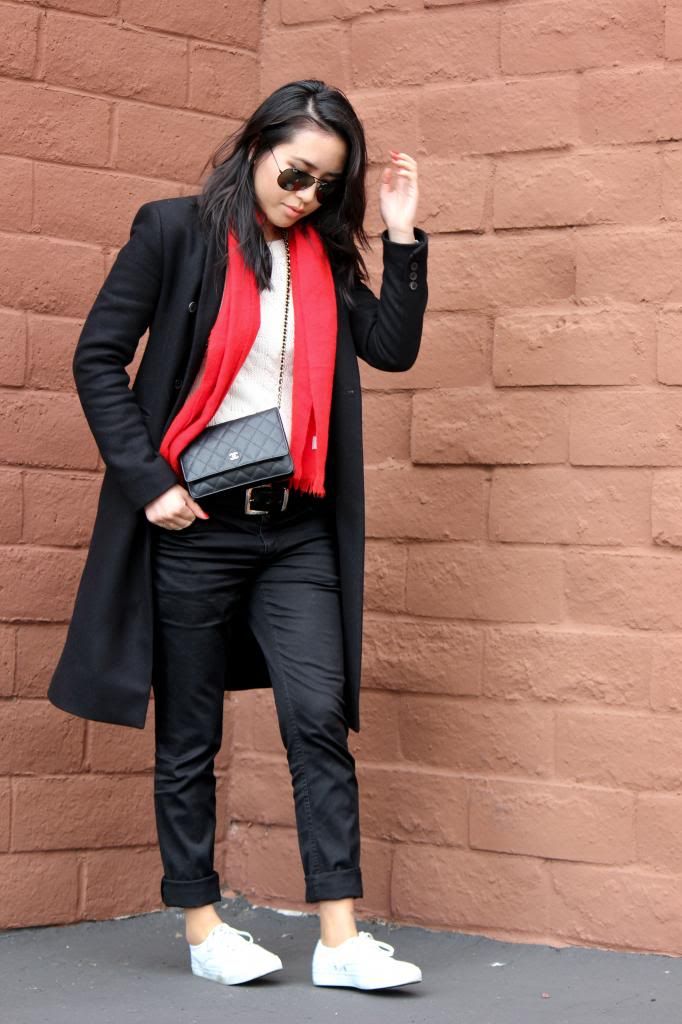 Bi-polar weather in California calls for warm and cold weather essentials at your disposal for a quick change. 90 degree blistering heat one week, to odd windy chills the next. With mother nature having a personality of her own, it's only appropriate to be ready for anything.

One of my favorite looks is a great casual one that is comfortable and chic. And sneakers are an ultimate comfort go-to of mine. A fresh white pair could be paired with practically anything, and I do mean ANYTHING! We've seen countless examples in editorials, runway, and street style looks for quite some time now and I think it's safe to say that everyone is on board with "the sneaks."

I absolutely adore it.
What I'm wearing:
Zara sweater
Zara coat
Vince pants
Chanel bag
Keds sneakers