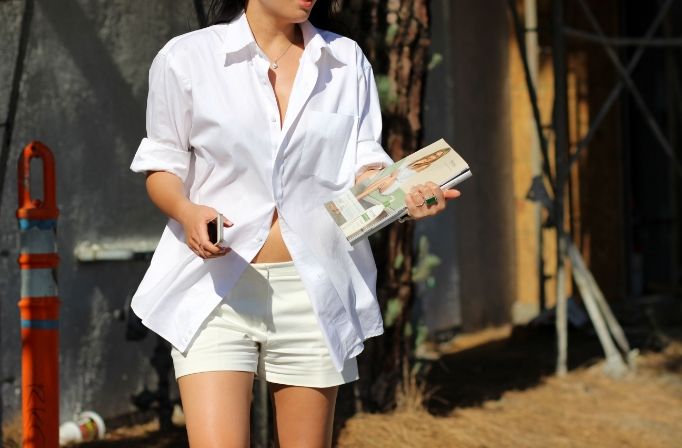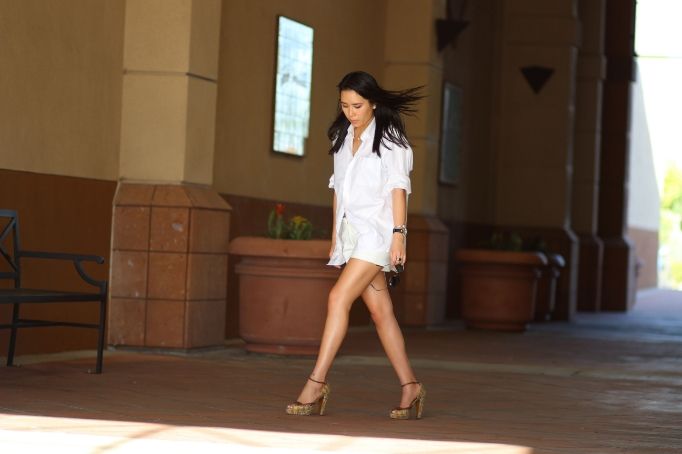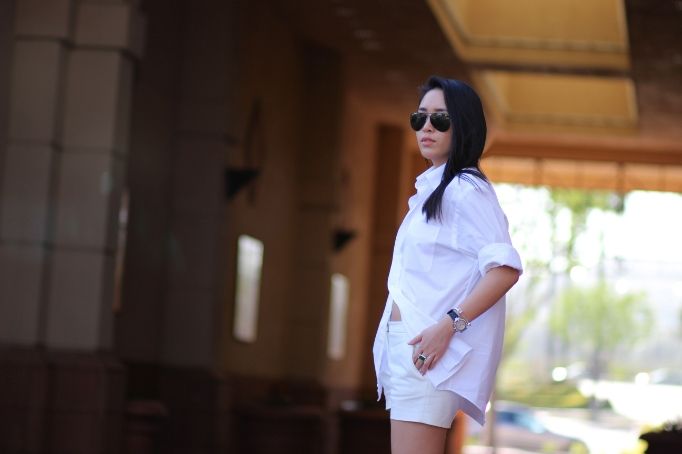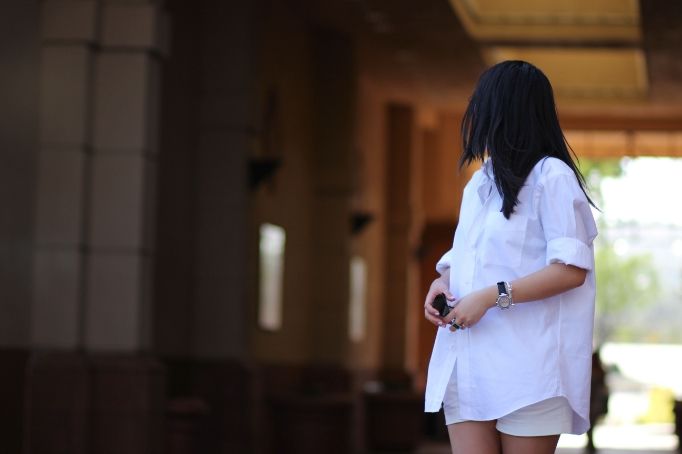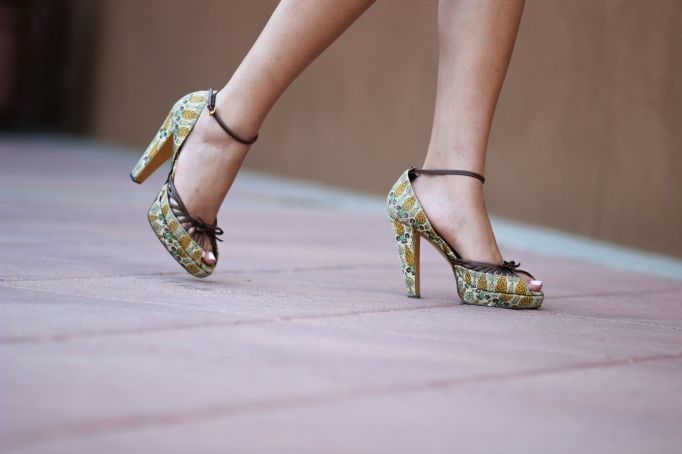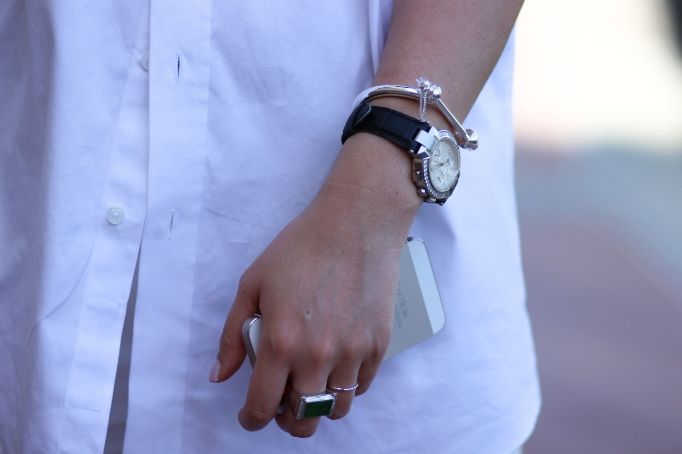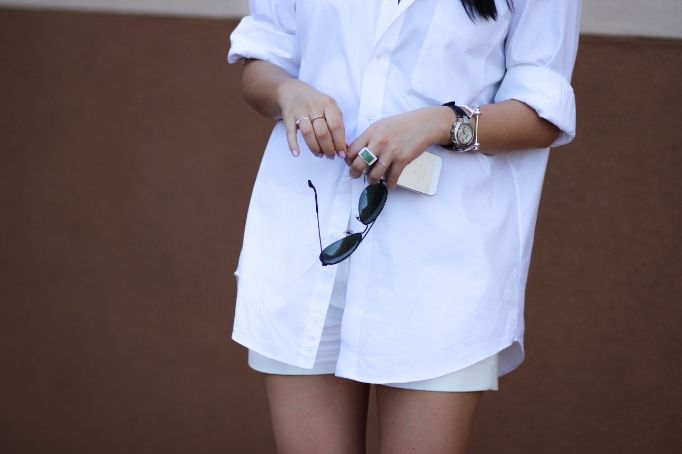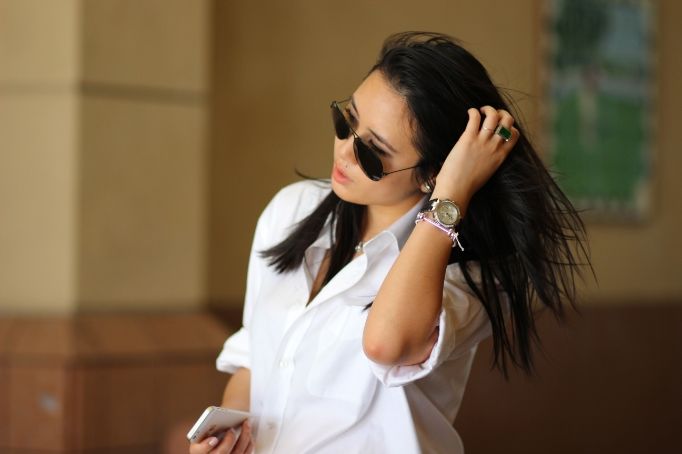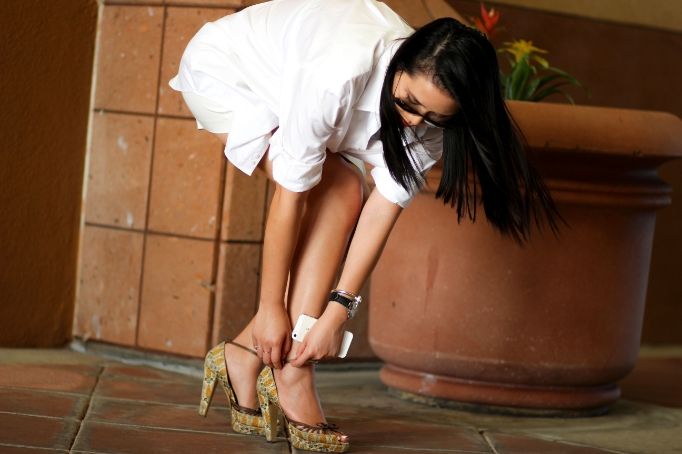 Have you thought about certain items that you just can't live without?
It's no surprise that I don't typically shy away from great menswear, and as well as, mixing feminine and masculine pieces. So naturally it would only make sense that a basic white men's dress shirt is just one item that I can't turn down. Pairing a loose white shirt with anything and you're set.
I always try to change my wardrobe up with different colors and styles, but in the end I always go back to what I know works for me. Casual days to dressy days, a white men's top can virtually conform to whatever I want and THAT is what I call a fabulous piece of clothing, not to mention extremely versatile.
Nordstrom Men's
dress shirt
(
similar
) . Zara shorts (
similar
|
similar
-
on sale!
) . Gucci sandals . Ray-ban
sunglasses
. Zara bracelet . Concord watch