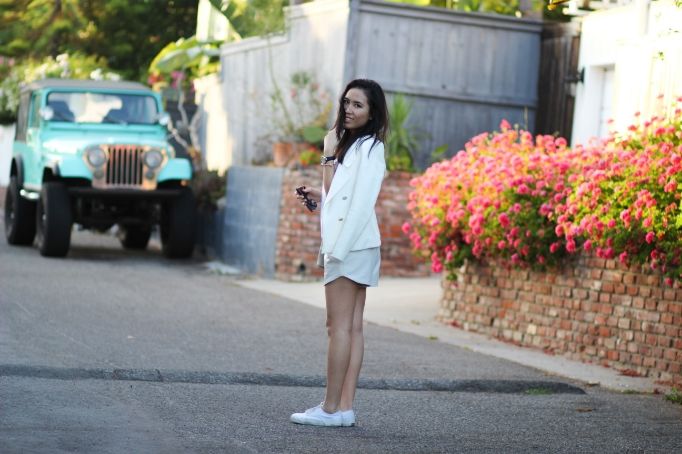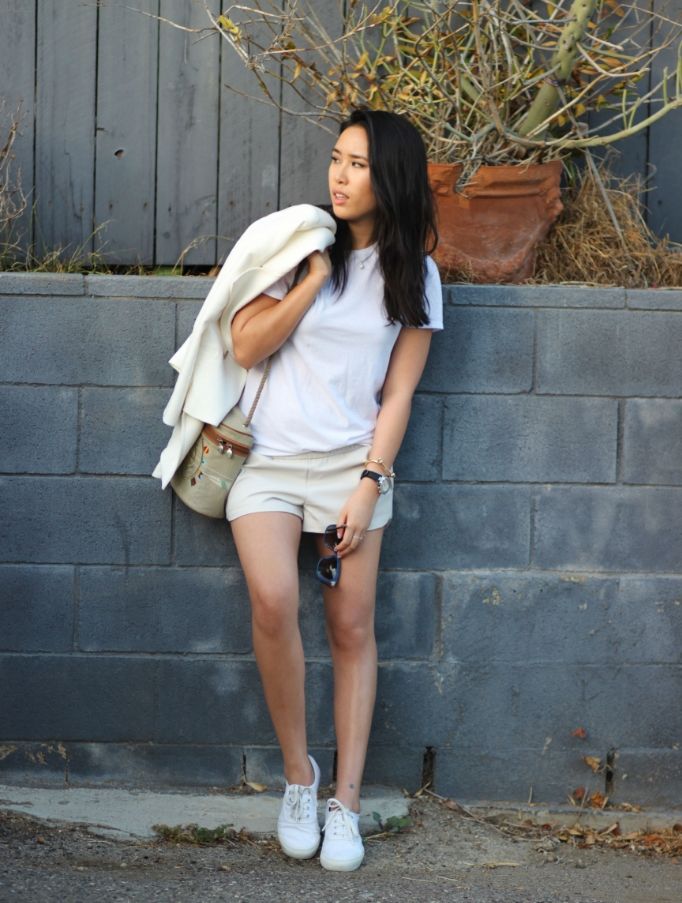 Sometimes a simple white t-shirt just does the trick. I don't shy away from a comfortable cotton tee to make my life simple. When I say I don't tend to shy away from a great tee like this, I mean it. I have exactly 5 identical DKNY white t-shirts to pick and choose from. Working days to off duty ones, pairing it with any bottom and you can call it an outfit. A well put together and functioning outfit my I add.
Pairing a simple tee with something dressy creates a balance that you can't get from any other kind of clothing, except for a leather jacket of course.
Pairing a white tee with an off duty outfit?
Well that's a no brainer, comfort with comfort is a match made in off duty heaven.
Zara jacket (
similar
) & leather shorts (
similar
) . DKNY t-shirt (
similar
) . Gucci bag . Keds
sneakers
. Fendi sunglasses